You must indulge me-- No, no, there is no must.
You may or may not indulge me. That is the beauty of our relationship. I do indulge myself though, like Cecily who knows the Importance of such things: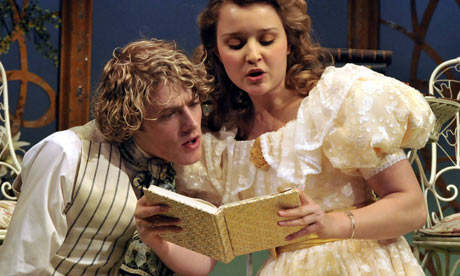 "I never travel without my diary.
One should always have something sensational to read in the train."
And it seems to me, if I can make my own self laugh out loud 2 years later, or bring tears to my own eyes, that just might be something worth passing around again.
Here's what I've most enjoyed re-reading from long ago 2009 . . .
(click on the titles to read the full posts)
Monday, January 19, 2009
What Daughters Do
Sunday, February 9, 2009 Dogsbody
. . . "Dogsbody" is the title of what I thought I was going to write – about the time my friend and I, when we were still friends, confused the word
dogsbody with godsbody and insights resulting therefrom that seemed to apply to my daughter and the diminished I.
But instead, all I can think of is what a stupid hound the heart is – you try to yell at it and order it back home and it whines and cowers back, until you aren't looking, then bounds up around your heels again, ears flapping, tongue flapping, so glad to be out on the road with a friend. . . .
Sunday, February 15, 2009 The Golden Apple
. . . We are old, really, my husband and I. And sensible. So where does this weakness in my knees come from as he eats from my hand? Indescribable tenderness fills me, "Isn't it good?"

"Oh, yes." He eats the fruit I give him from my fingers. "It is good."

There was once a garden where a tree grew whose fruit was forbidden and guarded by a dragon – fruit so desirable it could stop you in your tracks, entice you from the race you thought you were running. Am I Eve or Atalanta? Is this Eden? Or the garden of the Hesperides? . . .
Monday, April 6, 2009 What my Great-grandchildren Would Want to Know about Today
Tuesday, April 7, 2009 Do You Recognize the Song?
.
. .
Because we are hardly different from one another, any of us, though we walk around thinking what we have and what we've done is what we are, thinking we are more than frightened children dangling our legs over the bank with bravado and tossing small rocks into the dark water.

Today a woman came in, the powder blue of her sleeveless sweater pefectly setting off the dark-blue undertones in her skin. Her voice is loud and sure, sweet as molasses, her wide-set brown eyes very beautiful - beauty is confidence and confidence beauty for her, "Bleach! Bless you!," she lifts a jug from the free shelf. "Can I really have this? Really! You are all working for Jesus - you know that don't you? You are working for Jesus. I can see your haloes!"

If so, we are the saddest, seediest group of angels you'll ever see. . . .
Monday, April 27, 2009 Finding It
. . . Fritz lets out a huge shout of laughter, plainly relieved that the paranoia is finally working itself out into the open, "No doubt!"

. . . "And instead of charades they're going to act out stupid things I've done and try to guess," I mime it, between gasps of laughter, " – oh wasn't that the time . . . ? And don't forget that one time she . . . !"

"They'll call it Were You There?!" he squeaks, trying to catch his breath. We're both gasping with laughter and tears are beginning to roll down my cheeks.

"Who's doing this?" demands YoungSon from the backseat. "Who's having that kind of a party?" . . .
Monday, June 1, 2009 Quantum Guy and MicroNudge at dinner with their children Joy-of-Flight and Nature Boy
. . . "I don't know," I say, "Being able to stop evil plans from being carried out. Somehow."

"Elasticity, now," says Fritz. "It would depend on how elastic you were. If you were so elastic, you could stretch and stretch, thinner than threads, and then you could be invisible."

"Except then everyone would keep getting tangled up in you," I say.

"Yeah, people would keep tripping over your stringiness," says Eldest.

"So, you'd just drape yourself along the walls," says Fritz. . . .
Monday, June 8, 2009

Arcing up through Dark Waters
. . . So. My story, for you, my friend. Not after all about postpartum depression – but how I lived past that bleakness. How I came into a deeper kind of knowing.

How I know that God is there.
Is More than just the sum of everyone else's platitudes.
Is Deeper than my sorrows.
Is the Firmament on which I can trustingly stand.
Is the water and the rising.
Is.
Wednesday, June 10, 2009 Talking Large
If I don't write about my father having a heart attack a few weeks back, it doesn't mean I am indifferent to it's happening.

It may mean I want to pretend it didn't happen. It may mean I don't see any need to ask for comfort. Which writing about it would seem to entail.

He had 95% blockage, or 99% - the story changed as my parents told it. They said, Main aorta. Left ventricle.

They said, Widowmaker, laughing at the melodrama of it all.

My dad said afterwards, Wake up call. He said, Full healing and stent and successful surgery. He said, it's probably not my heart that's going to take me.

I don't want to be the one to whom people say, Oh, I am so sorry . . .
(see also "small anvil")
Thursday, August 6, 2009 My Father Sings
Sunday, August 23, 2009 Looking Pretty in Pictures
Monday, September 15, 2009 Contentment :: Contain: Discontentment :: . . .